According to Old Imperial Chinese government records, Li Chung-Yuen turned 150 years old in 1827 and was sent a letter by said offices congratulating him.  The same office of Imperial records sent him another best wishes letter on his 200th birthday in 1877.  In 1928 A New York Times reporter wrote that many of the old men in Li's neighborhood asserted that their grandfathers knew him when they were boys and that he at that time was a grown man.  Li was a teacher of the martial arts and focused on Qigong  (pronounced chee-gung).  He was a master of herbal remedies and techniques in breathing, stress free thinking and dietary principles.  His diet that he claimed helped prolong his life included goji berry, wild ginseng, and rice wine.   His advice to his students and any one interviewing him about his longevity was "tranquil mind by practicing emptiness in meditation, walk sprightly, and sleep like a dog" ( what ever that means).  Look up this man and you will see many references about him by other people who studied under him as well as men who served with him in the military in China.
So is this Science fiction? Fantasy? There are records from ancient days that speak of people living hundreds of years, so the story of Li is not out of this world in my opinion.  I firmly believe that humans have the potential to lead awesome lives up to and pass 100 years if they start early as possible with good spiritual attitudes, healthier pure food with the right amount of minerals, and activities that keep them spry, honed and strong.   (Here is a good link to learn about Qigong —  https://www.takingcharge.csh.umn.edu/qigong )
One mineral I would like to quickly mention that is so very good for you  is Selenium.  Read the following article about this essential, life pro longing mineral and where it can be obtained.
https://www.drlwilson.com/Articles/SELENIUM.htm
So now I will show you some older people who are still happy, healthy, and active.
I hope this inspires you all to never give up and that it is never too late to change your ways and live a longer more fulfilling life:
Grandma Gatewood–the famous woman who hiked the Appalachian trail alone.
I don't advocate hiking alone,  I think people should have a partner when hiking;  but this woman is extraordinary:
https://www.washingtonpost.com/blogs/she-the-people/wp/2015/01/05/grandma-gatewood-survived-domestic-violence-to-walk-the-appalachian-trail-alone-at-67/?utm_term=.2feb0bc8743a
Check out this man who is a busy lawyer at 100!
The remarkable story of Ernestine Shepherd.  She started strength training in her 60's and has never looked back.  She's one of my favorite people!
I love this lady as well…
Read about the 82 year old fella who hiked the Appalachian Trail:
https://www.washingtonpost.com/news/inspired-life/wp/2017/10/26/an-82-year-old-man-hiked-the-entire-appalachian-trail-then-he-danced-a-jig/?noredirect=on&utm_term=.2692c75c6b2c
And finally, this story is one of my favorites and is amazing.  This man runs a race that younger people have trouble finishing.  
In Canada every year there is a marathon called "The Death Race."
Here is a description from the Website:   "The 125km course begins and ends on a 4200-foot plateau, passes over three mountain summits, and not only includes over 17,000 feet of elevation change but a major river crossing at the spectacular Hell's Gate canyon at the confluence of the Smoky and Sulphur Rivers. Each year, extreme athletes push themselves to the limits of their endurance against the breathtaking background of the Canadian Rocky Mountains. Well-trained and totally committed, they battle heat, cold, altitude, and their own demons. Finishing is the prize and the bragging rights are priceless."
Dag Aabye has finished this race and will be running in it this year:
https://www.theatlantic.com/video/index/555527/dag-aabye-death-race/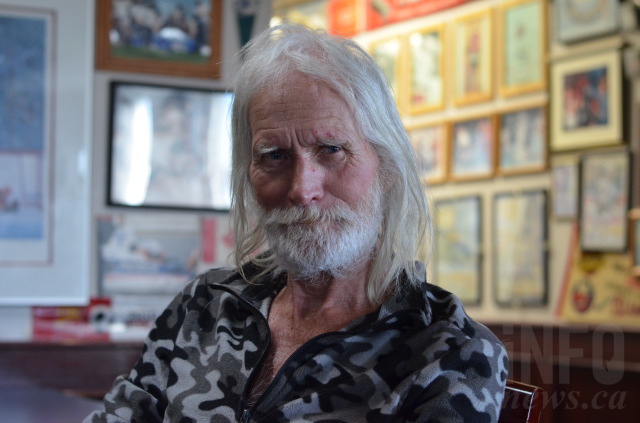 There are many many videos on You Tube about people over 100 years old living active lives and working at jobs they love.
Well I suppose that ends any age related excuses for most of us.  It is apparent that retiring and sitting around with nothing to do is really a bad idea.  If you enjoy what you do, why should you stop?  And if you do stop working, it's obvious you should do something meaningful and/or exciting.
Thank you for reading and watching!